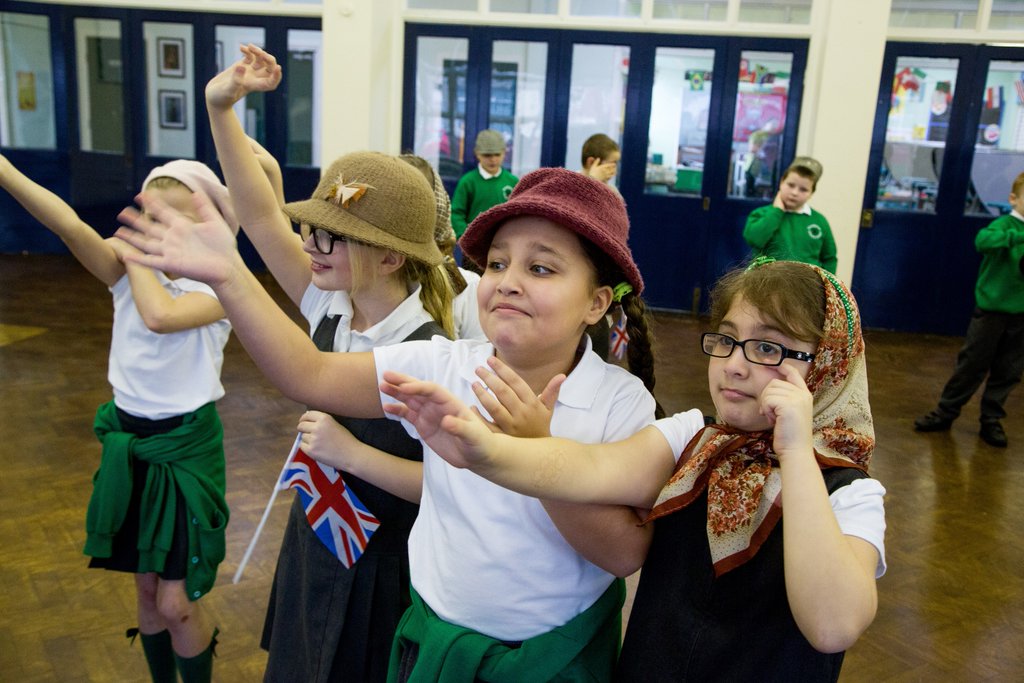 Day 1 of our Inspiring Writing Project in Victoria Road and All Saints Primary Schools
We're so excited about our Inspiring Writing project – it's all about giving children confidence to write stories! We're delivering 4 weekly literacy based sessions in school, we then go away and review the stories and create a show around them!
This week focussed on writing structure and the importance of giving stories a beginning, a middle and an end. Kate's favourite stories this week included a British robot who ended up in America looking for tea and crumpets – but no one could understand his accent – and a unicorn who was the Queen of waffles!
Also this week, Tash delivered a Vikings Play in a Day in Blackrod Primary School in Bolton. This Play is a Day is really popular and has some great costumes in the box. The children particularly like the Viking helmets and axes!
We also delivered a day of World War 2 workshops in Mount Primary and Ancient Greek workshops in Woodlands Primary School. Zoe Byrne, the English Lead in Mount Primary had this to say:
"A worthwhile addition to our creative curriculum. It's a good opportunity to consolidate and extend learning carried out in class. Children gained a better understanding of the implications of the restrictions placed on people during the war. They also gained empathy for children and adults involved in the war."
Terence Ryan, the year 5 teacher also enjoyed the day:
"The children were handled very well – they can be a challenging class. I enjoyed the practical participation. They gained a deeper understanding of the impact on people's lives. The children were able to empathise more as it seemed real. Good practical revision of some of the keys aspects of WW2. The children engaged in their learning."
What a lovely school – we can't wait until our next session in Mount!