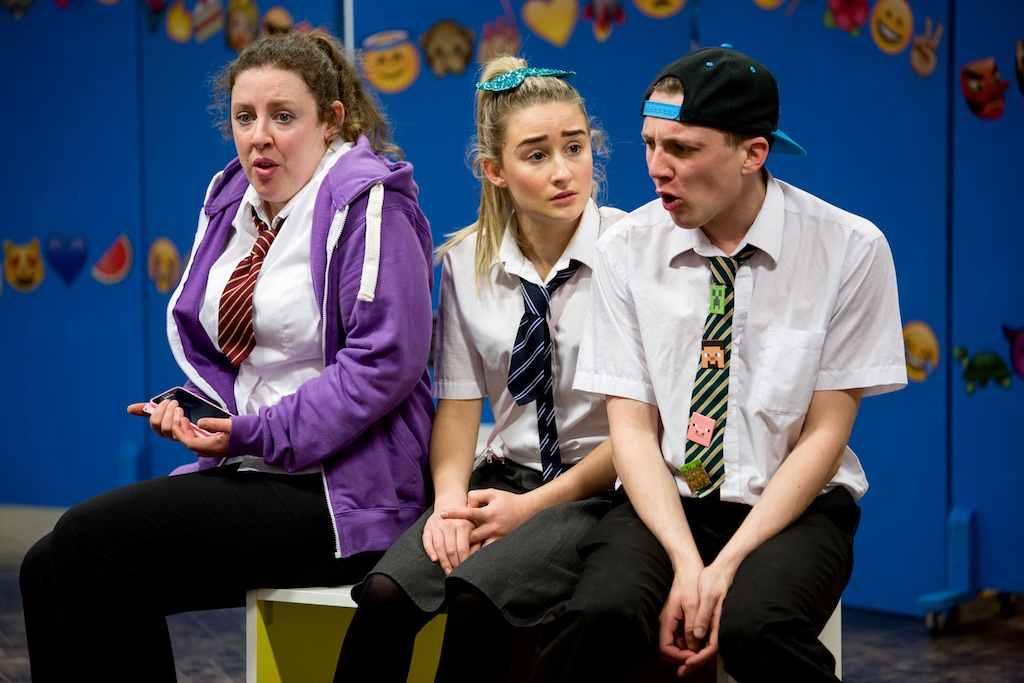 Today has been all about Tangled Web – our E-safety performance that will be touring primary schools in May!
We've managed to secure the same fabulous cast we had the first time round so we're very happy here at Altru HQ. The tour is starting to fill up now so it's all go in the office!
The performance is for everyone in Key Stage 2 and is accompanied by a free workshop (extra workshops also available too) and a resource pack of follow up activities for use back in class.
Our aim is to help children to understand some of the dangers they could be exposed to online. The performance is a thought provoking and funny piece and is followed by workshop/s that allow the children to explore the issues raised in the show which explore the topic of E-Safety, provoking discussion and prompting children to reassess their privacy settings online. Both the play and the workshop encourages pupils to think about their online presence and who might be able to see their private information.
Tangled Web was developed for Safer Internet Day 2016 and is back this May due to popular demand! Jillian Weatherston, PSHE Coordinator at Marsh Green Primary, booked the performance in February and had this to say:
"What an excellent performance. Very thought provoking and a brilliant way to get a very important message across. Loved how you made it age appropriate and the message was loud & clear. 10+/10!"
The piece is a valuable resource and helps children learn:
How to keep their personal information safe online
About age restrictions and recommendations for websites
How to navigate friendships online and stay away from cyber bullying
To be aware of those giving false information and that people are not always who they appear to be online
The consequences of unsafe internet use, including the fact that things online often cannot be removed or 'taken back'
So, if you're interested in Tangled Web then give us a call or use the new chat function to secure your slot today!