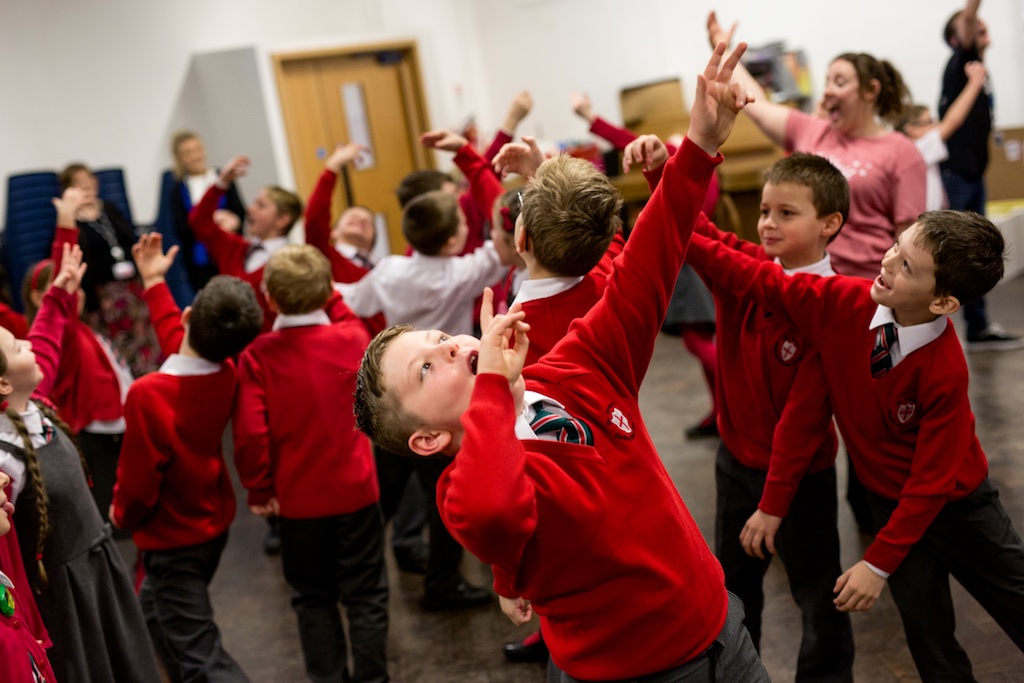 Safer Internet Day is a great focus for schools who want to explore the issue of online safety with pupils.  And the issue is relevant all year round, with young people now growing up as digital natives and the online landscape changing all the time.
So, to save you time and a bit of web searching, we've compiled a list of some great ways to engage your pupils with online safety:
Check out the advice centre section on this website:
The advice centre here is really useful – it has different areas of help and support for young people, parents and one specifically for teachers and schools which includes curriculum planning ideas, session plans and support in developing your school's e-safety policy.  A fantastic resource for any teacher!
http://www.saferinternet.org.uk/safer-internet-day/2017
Direct your pupils to this site:
The government website thinkuknow.co.uk is a super useful site with loads of helpful information and ideas.  The Cyber Café area is specifically about e-safety for 8 – 10 year olds.  There are some really interesting aspects – we like the email section best because it gives loads of information and email can sometimes be a forgotten aspect of e-safety learning.  A great place to direct pupils to, where you know they'll be getting the correct information.
https://www.thinkuknow.co.uk/8_10/
(If you are working with younger pupils then the Hector's Cafe site is also a really great resource, and one to direct parents to perhaps to work through with pupils: https://www.thinkuknow.co.uk/5_7/hectorsworld/)
Book a performance:
Our performances Tangled Web and Dot Co Dot Ok are available across February & March for children in Key Stage 1 & 2.  All children watch the performance in the hall together, making it an easy and time efficient way to get the e-safety message across in school.
Both performances explore key apps, websites and games and use up to date references to engage children in their learning.
We had really positive feedback from our 2017 toura; several young people got in touch to say they had changed privacy settings and spoken to parents about problems and issues as a direct result of watching the play.  And teachers were really pleased with the clear and practical advice the performance gave to pupils:
"WHAT AN EXCELLENT PERFORMANCE. VERY THOUGHT PROVOKING. A BRILLIANT WAY TO GET A VERY IMPORTANT MESSAGE ACROSS. LOVED HOW YOU MADE IT AGE APPROPRIATE – THE CHILDREN REALLY ENJOYED IT AND THE MESSAGE WAS LOUD AND CLEAR." PSHE COORDINATOR, MARSH GREEN PRIMARY SCHOOL.
You can find out more about the performances on this site or give us a call for a chat on 0151 443 0333.  We're on tour in February and do have some availability for new bookings:
Read a Report:
The Growing Up Digital Report, published on 5th January 2017, is the latest research into the online habits and understanding of children and young people.  The taskforce also partnered with MumsNet to generate a parental section of the report, which would be potentially be useful when planning your approach to teaching internet safety.
http://www.childrenscommissioner.gov.uk/sites/default/files/publications/Growing%20Up%20Digital%20Taskforce%20Report%20January%202016.pdf
The report is free to read using the link above.
We've also found this report very useful in guiding our work.  A new version is published each year, so you can be sure it's up to date with all of the recent trends.
https://www.ofcom.org.uk/__data/assets/pdf_file/0020/108182/children-parents-media-use-attitudes-2017.pdf
Plan a Learn and Present Day:
Here at Altru we offer an e-safety Learn and Present Day which gives 1 class of children a chance to become e-safety experts and perform their very own play! Pupils learn about apps, privacy settings, cyber bullying and who to share information with and because they're working in an active and participatory way, the information is much more memorable.  The performance is a chance for the whole school (and parents too) to come together and share the e-safety message.  The Play in a Day is available all year round, and more information is available here: https://altru.co.uk/portfolio/e-safety-play-in-a-day/
We hope this page has been a useful starting point for some of the most important resources around e-safety.  Do get in touch if you'd like to chat about how we can support your pupils, parents and staff to develop their digital understanding in a creative way.