Transition Resources for Year 6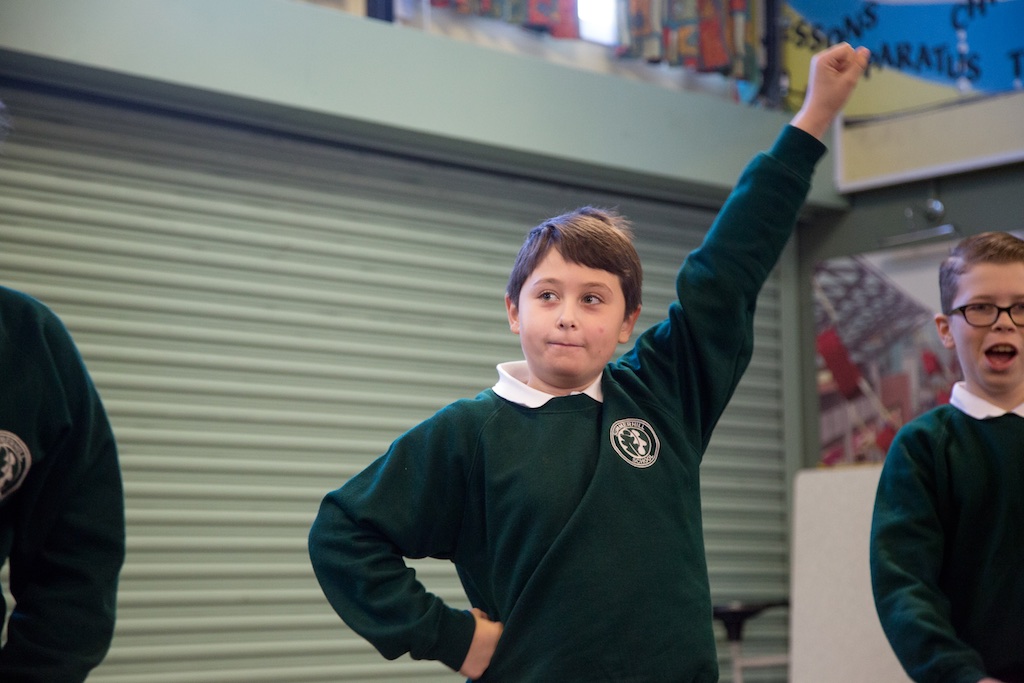 As always, we've tried to save you some time by compiling some great resources – this time all about transition. Transition can be a tricky time for pupils to navigate, with some excited about the new start and some extremely nervous about the change in routine.  Having worked with schools across the UK on this topic for the last 10 years, we know that the key is in talking about the issues and giving pupils the chance to discuss and ask question.  We hope the resources below are useful – do let us know if you use any of them.
A great resource for use in class:
This 6 minute, BBC Learning Resource could be a really nice way to start a discussion in your class.  The BBC team have asked Year 6 pupils how they feel about transition, and it's so nice to hear it from children's voices.  Young writer Libby Rees and CBBC Agony Uncle Aaron also offer their advice about transitioning to high school and give some great answers to children's questions including 'What's it like at lunchtime?' and 'I'm worried about losing touch with my old friends.' What we like so much about this is that the children are asking questions which your pupils might have but might not feel comfortable to ask or articulate – the questions are asked (and answered) for them here.
http://www.bbc.co.uk/learning/schoolradio/subjects/pshecitizenship/psheclips/transitions/new_school
---
The secondary perspective:
A really interesting article by an Assistant Head teacher in a secondary school which gives some really useful and practical tips about transition and how this can be managed successfully.  If you're a year 6 teacher, or working in primary, it offers a good insight.
https://www.theguardian.com/teacher-network/2015/jul/01/five-useful-ways-teachers-pupils-transition-secondary-school 
---
Worksheets to try in class:
These are from an Australian website and offer some nice ideas for things to try in class – getting pupils to reflect on their worries and concerns as well as their expectations and, most of all, identifying how they feel about the transition.
https://kidshelpline.com.au/downloads/documents/KHL@school-worksheets.pdf
---
A performance from us: 
Each year we tour Eyes Open – a performance just for Year 6 pupils about drugs, alcohol, peer pressure and transition.  When we first started touring Eyes Open some schools were concerned that Year 6 was too young to begin learning about drugs and alcohol but we were passionate about early education and ensuring that children were equipped with the knowledge to make positive and healthy choices.  We have been consistently proved right as the year 6 pupils we've worked with have shown incredible maturity and often lots of knowledge about many different drugs.
Eyes Open sells out quickly each year so do get in touch if you'd like more information about bringing this important performance to your school.
https://altru.co.uk/portfolio/eyes-open-drugs-alcohol-awareness/ 
You can also download a free resource pack about drugs, alcohol and their consequences here:
https://www.bep.education/eyes-open-drugs-effects/
---
Teaching Resilience:
Resilience has become a buzz word around mental health and well-being lately, and with good reason.  Resilience can be a particularly important skill to teach / explore with Year 6 as they get ready to leave you.  The move to high school will inevitably throw up challenges and difficulties, but if you can work on resilience skills now they will be much more equipped to deal with it.
The story of Derek Redmond is well known, but could be a useful starting point for talking about not giving up, dealing with failure and managing difficult times.  There are lots of versions of this on YouTube but we like this one the best.
---
Don't forget that we offer lots of workshops and sessions on transition, confidence building and creativity – and we'd be happy to create something for your pupils this term.  Give us a call if you'd like to have a chat, we're on 0151 443 0333