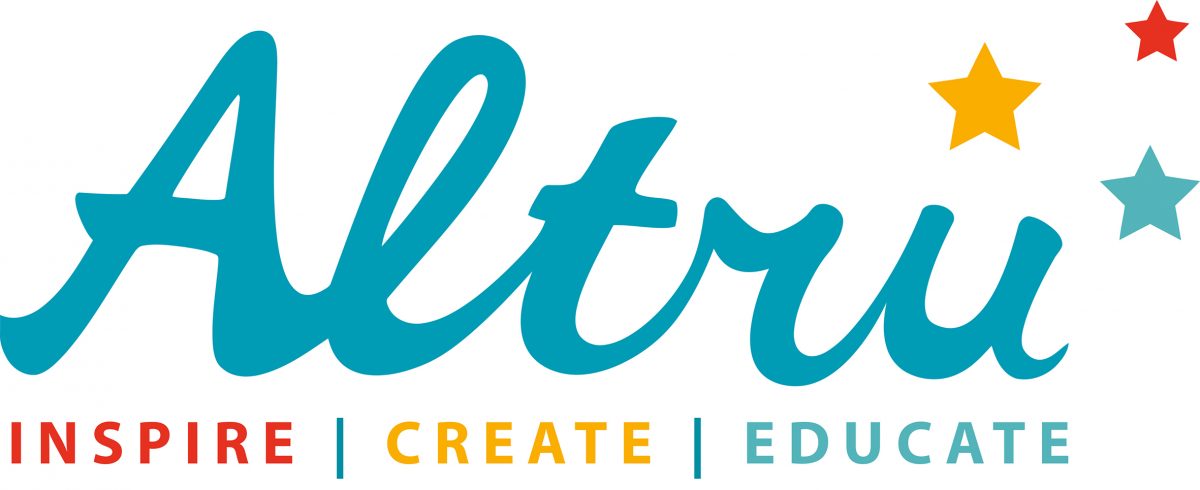 Big news Wednesday at Altru…
As we move into whatever new era we're moving into (the future, the unknown, the abyss….who knows!) it feels like drama and creativity is more relevant than ever as we all try to make sense of an increasingly strange and difficult world.  The fact is that current educational policy seems to want to drive the arts out of schools, but that cannot prevent us from using creativity to help our children explore the world. It is more essential than ever that we equip children and young people with the skills, imagination and creativity they are going to need for the future – to do jobs that haven't yet been invented, to communicate in ways that we don't currently do, to live in a country that we currently cannot conceive.  The next generation will need creativity, good communication skills, expert problem solving techniques, empathy and compassion and, underpinning it all, confidence.  We know that the work we deliver helps children to develop these skills and capacities and we're passionate about doing it – and keeping on doing it, no matter what the future holds.
And so we've made a change at Altru.  After long and lengthy discussions about who we are, what we do and who we do it for – we realised that change was needed in order to keep going and to reach more children and young people.  At the start of this week we became a Community Interest Company – a different legal structure from before, which allows us to be more flexible with how we approach our work and develop more self-initiated programmes which can allow us to work in partnership with schools and communities.
For those of you who work with us regularly (or annually), you won't see much change to your projects and performances.  We will still be working hard to deliver exciting curriculum-based drama initiatives which help children learn about everything from The Mayans to British Values.  And there'll be new opportunities too, so keep your eyes peeled for those.
But if there's a project you really want to do, something unusual, something a bit bigger maybe and something that you'd love to do but think it might not be possible – then give us a call for a chat.  We want to work collaboratively with schools and develop projects and programmes that meet their needs and make a difference to the lives of children and young people.
And if you're not a school but you want to have a chat about how drama and creativity can make a difference to your organisation then get in touch.  We'd love to hear from you and we love a challenge!
Our commitment to working with children, young people and communities continues as we move into the next phase of Altru's life.  We hope to work with you on an exciting project soon!
Kate, Nadine, Barry, Kerry and the whole Altru team.