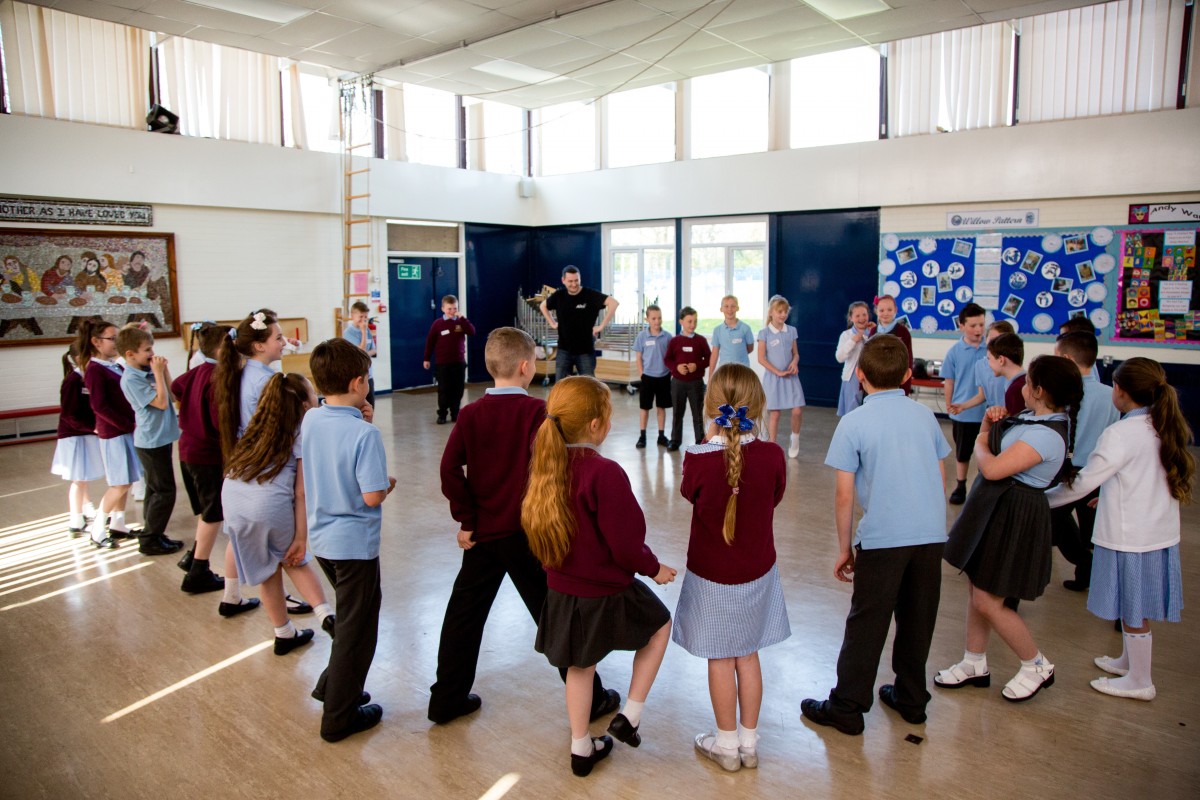 Research and Development for 2016 Christmas Show
Each year we adapt a classic story for our Christmas show which tours primary schools throughout the North West. This year we're working on The Emperor's New Clothes by Hans Christian Andersen. We've been working with some of our wonderfully creative actors this week on two R & D days to begin to map out the story. The Emperor's New Clothes will captivate and excite your pupils – without even leaving your school hall! We bring set, lights, music and of course, audience participation and give your children an hour they won't forget! The show is also touring in March 2017 for World Book Day.
Play in a Day Fun
On Wednesday, Nicole was with year 5 in St Rob Bellarmine working on an Egyptians play in a day. Egyptians is a brilliant topic and has lots of fancy head dresses and bright coloured Egyptian costumes in it. Year 5 learned lots and had a great day all round. Mums and dads were invited to watch the performance, they absolutely loved it! Jo Wignall, the year 5 teacher said:
"A great day in which all children had fun and learnt a lot of great facts through songs and drama. It is a fun way of learning. All children were able to recall facts and the children can bring back their knowledge to the classroom. Brought alive the topic of Egyptians, great drama and role play in which the children found out great facts, thank-you! 10/10."
Spagtastic Sessions
Kate started a spag project at Broad Green Primary on Wednesday and will continue working with KS2 for the next 11 weeks. As this was the very first session, the first half of the day was all about getting to know each other through drama games and activities. In the second part of the day she focused on verbs, nouns and adjectives and worked on detailed similes with Year 5. They all had a great day and are already feeling more confident about working towards their spag test!
If you want to hear what we've been up to this week, check out our weekly news section next Monday! Until then, have a great week!