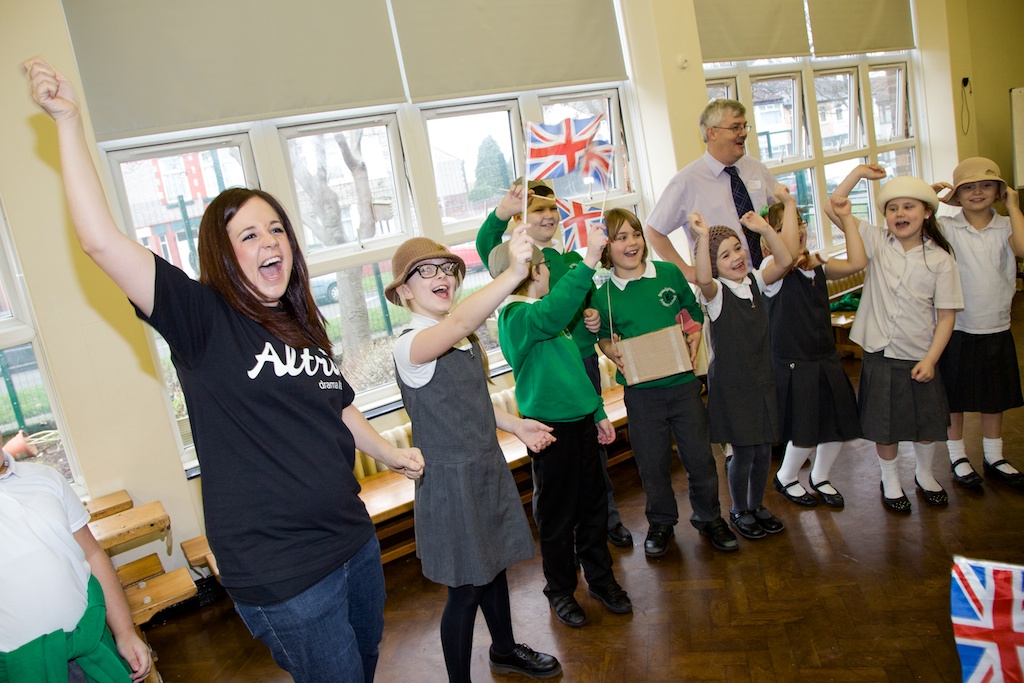 This month we're offering a 10% discount off all Play in a Days – simply take a look at the list of topics, choose an October date and get 10% off the cost! Simple!
And even though we've reduced the cost, you still get all the same Play in a Day benefits:
a fantastic practitioner for the full day to work with your class
use of props, costume and music
a certificate for the class
a resource pack of follow up activities for use in class
loads of new knowledge and information…and all just in one school day!
Take a look at our Play in a Day page: https://altru.co.uk/portfolio/altru-play-days/ and look out for the discount code.  You can also download the full list of topics here too – everything from Vikings to Anti-Bullying and Under the Sea to Romeo and Juliet! We've got Play in a Days for all KS1 & 2 year groups and topics from history, science, English and PSHE – there's something for everyone!
And don't just take it from us – the teachers we work with love Play in a Days and see their massive value in delivering a huge amount of information in a fun, accessible and time efficient way:
"In a curriculum that is over-crowded, Play in a Day allows the children to cover a great deal of content in one day.  The day is highly motivating, engaging and enjoyable for all children and makes the work we do in class much more meaningful to all" Mr Seeckts, St Robert Bellarmine Primary School, Sefton
Give us a call today to book your Play in a Day – 0151 443 0333.